We thoroughly implement the food industry's
most state-of-the-art hygiene management.
The Kyoto Nantan Plant was established in 2014.
The old plant before the relocation was also HACCP certified, but we have switched to a management system that is more widely compatible with international standards.
We have also acquired Halal certification, which was not possible at the former plant, in anticipation of further global expansion.
Acquired certificates and management system of Kyoto Nantan Plant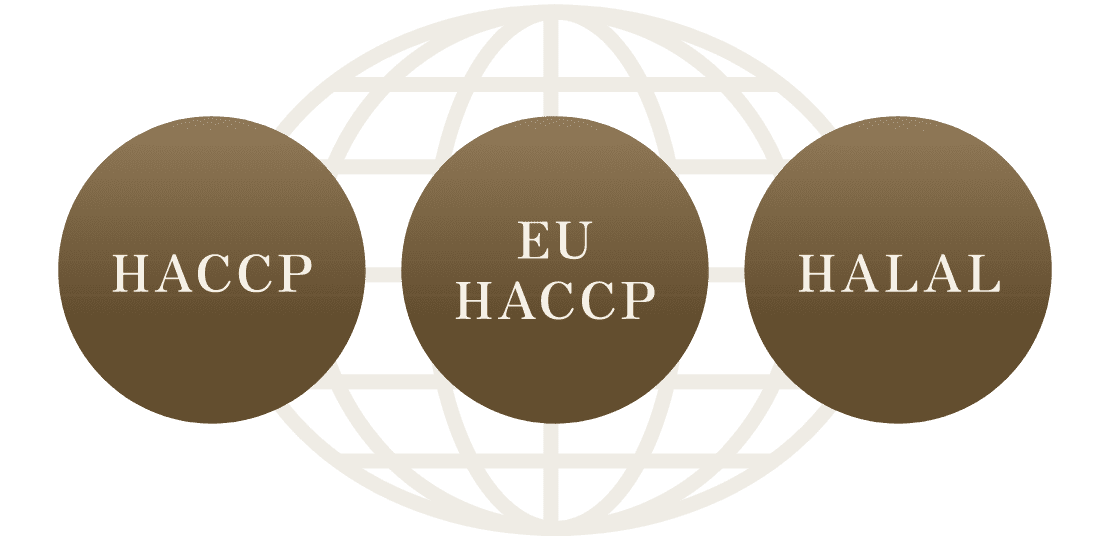 HACCP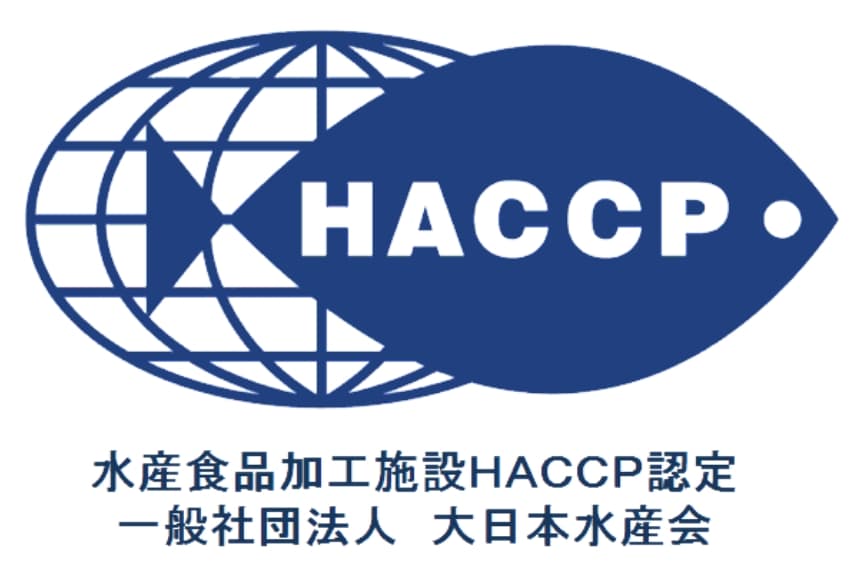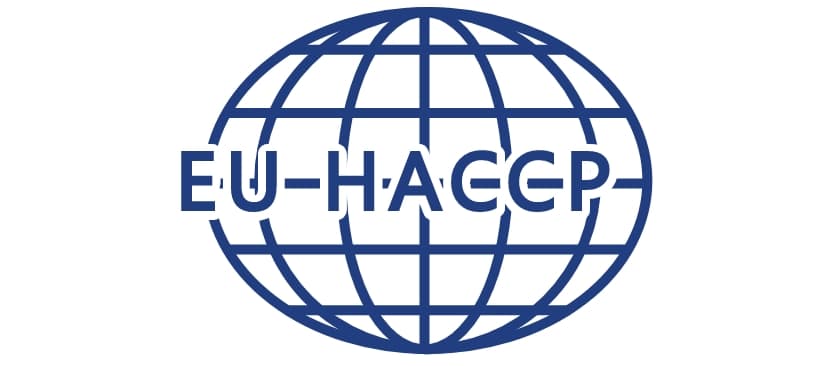 As of June 2021, hygiene management in accordance with HACCP has become mandatory for all food and other business operators.
We obtained HACCP certification in 2003. Furthermore, we also obtained EU HACCP certification in 2021, which is a European hygiene management method and a more rigorous standard.
We are the first Japanese kezuribushi company to have obtained EU HACCP, and we have also accepted and received approval for HACCP audits from the US mainland and FDA in 2019.
We believe that hygiene management is achieved through daily efforts, and we manufacture various products under a high standard of hygiene management.
Halal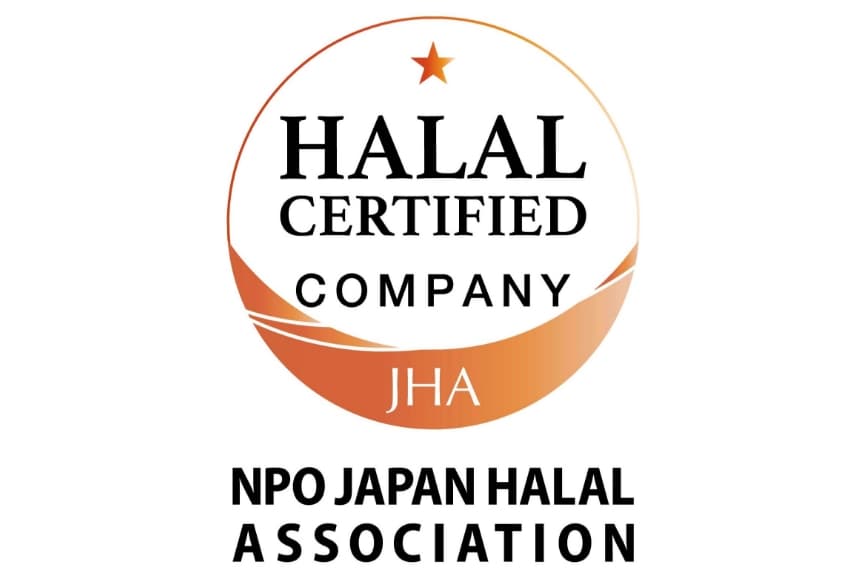 The new plant in Nantan, Kyoto was built with the intention of obtaining Halal certification as overseas expansion progresses and exports grow.
Subsequently, the company obtained Halal certification from Malaysia (JAKIM) in March 2015 and from Indonesia (MUI) in December 2015. This has now led to expanded sales to Muslim countries.
Katsuobushi is naturally a Halal-compliant ingredient, and we believe that by acquiring the international standard of Halal certification, our customers around the world can enjoy it with peace of mind.